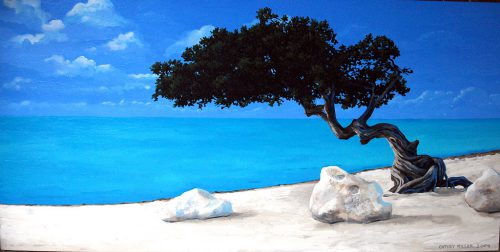 Once a sleepy, neglected, almost barren island, Aruba is now a major tourist destination and one of the richest Caribbean Islands. The settlers and explorers in this part of the world were so unimpressed with the island, that they actually left the Indians alone here, making it almost an unofficial reservation for the Caiquetio. As many as two thirds of Arubans are part Indian as a result.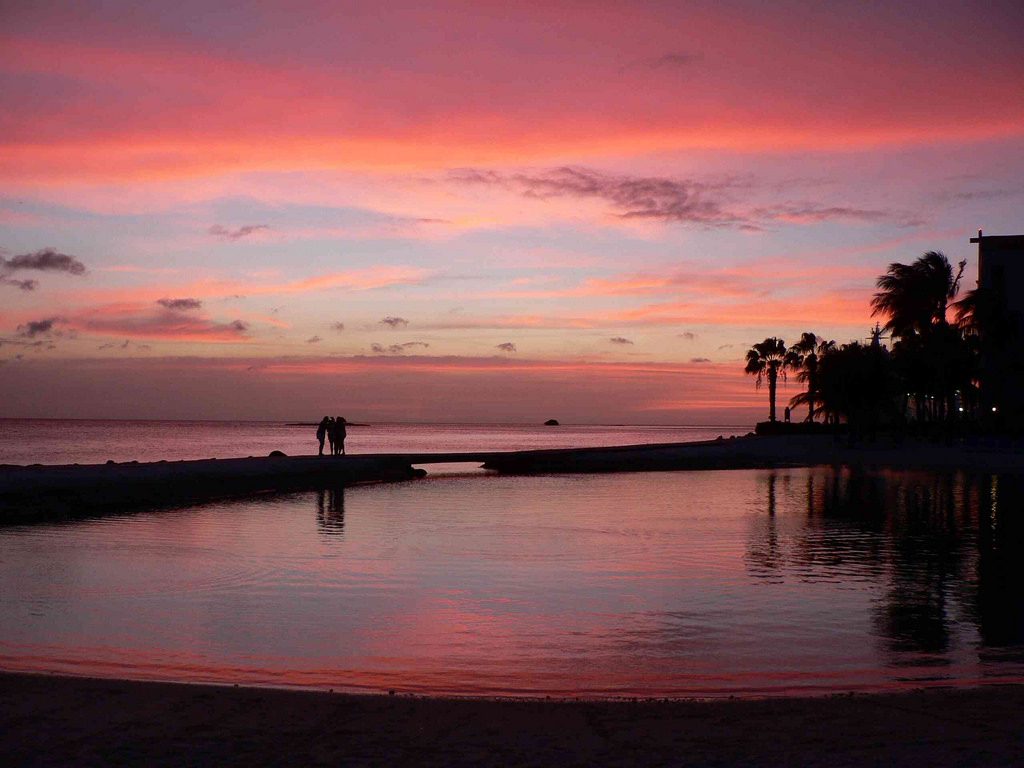 The island is actually a desert and most vegetables are grown hydroponically. Large desalination plants such as the one at Balashi, make the water fit for drinking. Therefore  Balashi Cocktail is a favorite expression, meaning drinking water.
The terrain is quite unique, though.  The Divi Divi trees are like Bonsai plants, shaped into odd angles by the wind. The Kibrahacha, or break-axe tree  with its spectacular yellow blooms are also abundant.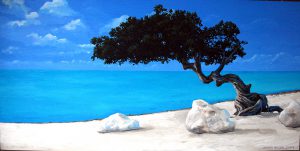 The Ayo rock formations are somewhat of a puzzle to geologists, who can not account for the boulders in odd formations located unexpectedly on an otherwise flat island.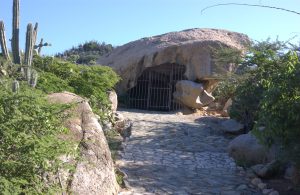 The nature may be interesting to some, but the luxury resorts, restaurants, casinos and nightclubs are the main attraction for the numerous tourists that now flock to the island in search of pristine white sand beaches, deep blue water and near perfect weather.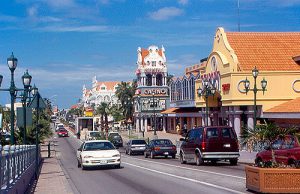 Add to that the narrow colorful houses, red gabled roofs, and neat gardens of Oranjestad, the main city, and you start to see why Aruba, now one of the richer Caribbean islands is sometimes considered the Cinderella story of the Caribbean.