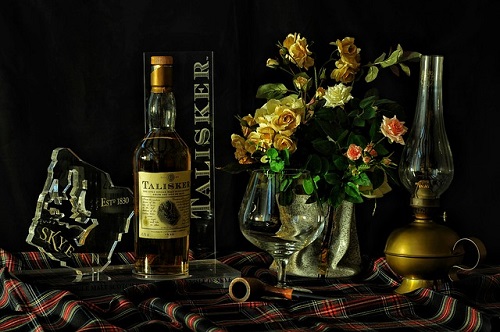 The Food and Drink of the Hebrides
The Food and Drink of the Hebrides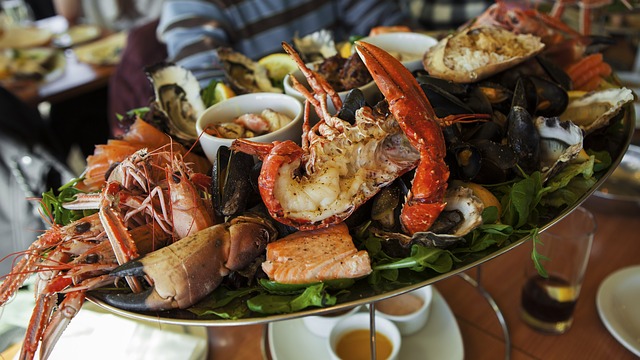 The cuisine of the Hebrides is not much different from that of the rest of Scotland. Long traditions of crofting and fishing have shaped the cuisine of the islands and resulted in the prominence of game, fish, seafood, oats, barley and seaweed as key ingredients. Oats and barley were much easier to cultivate on the islands than wheat and therefore oatcakes and porridges are commonplace. The incredible bounty of  fresh seafood can be enjoyed fresh, cured or smoked. The many smokehouses supply whisky cured, hot or cold smoked salmon, smoked scallops, lobster, trout, kippers and more.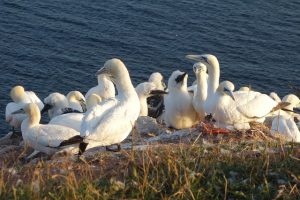 Game dishes include venison and  wild goose. The red deer is one of the most common creatures of the islands and often outnumbers the human population. There is a long tradition of hunting the chick of the Northern gannet or 'guga'. Though a bit controversial, this delicacy has had a prominent place in Hebridean cuisine. In 2013, a man from Lewis won the World Guga Eating Championship.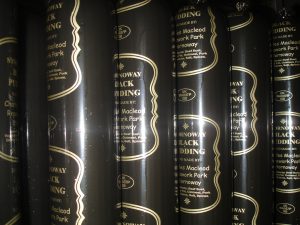 Perhaps the most unique specialty of the Hebrides is the Stornoway Black Pudding, or marag-dubh. Like French champagne, this specialty, made of beef suet, oatmeal, onion, blood and spices, can only officially be made in Stornoway. Fans of Scottish cuisine will also be aware of haggis, which are made from similar ingredients and using the heart, liver and lungs of the animal, usually sheep, but sometimes beef or pig. Haggis can be found in shops, packaged in containers or tins, in fast food restaurants, served with chips or on a bun as a haggis burger, or especially as part of the 'Robert Burns Supper', which celebrates the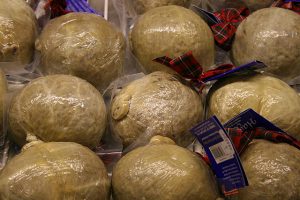 January 25th birthday of national poet Robert Burns. The Burns supper includes haggis, rutabagas and potatoes, which are referred to as neeps and tatties, and a dram of Scotch Whisky. There is even a sport known as haggis hurling, which involves throwing a haggi as far as possible.
The Isle of Skye leads the food scene of the Hebrides, with two Michelin starred restaurants, The Three Chimneys and Kinloch Lodge. In the Outer Hebrides, the Eat Drink Hebrides Trail, established in 2016, directs visitors to dining establishments and purveyors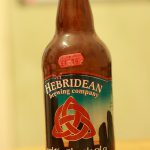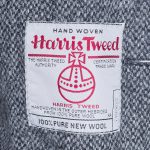 of local specialties. The published guide lists the best places to find fresh fish and shellfish, venison, wild goose and more. Featured establishments include a cheese shop, tea store, bakers, numerous smokehouses, a seal salt refiner on Lewis, the Hebridean Brewing Company in Stornoway and the Isle of Harris Distillery, which produces gin made with sugar kelp. The most westerly whisky distillery in Scotland, and the only one in the Outer Hebrides is Abhainn Dearg on Lewis.
Harris Tweed is likely the most famous product of the Outer Hebrides. Although named Harris Tweed, the cloth, made of pure virgin wool, is only produced today at one of three working tweed mills on Lewis. Carloway Mill offers demonstrations and tours as well as an online shop.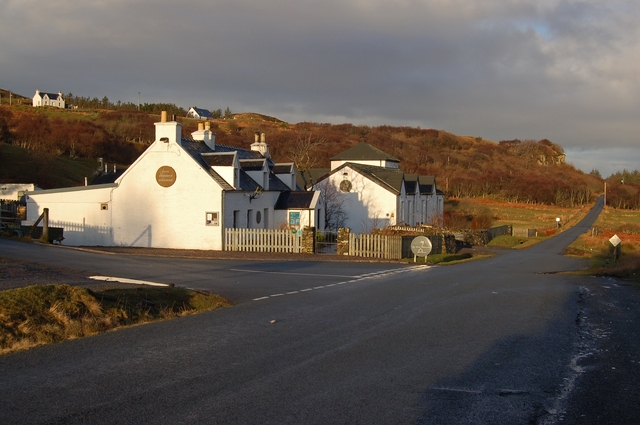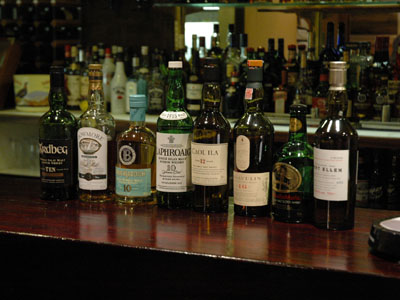 Whereas Skye is the center of the food scene, Islay is world famous for its whisky. A whisky lover's dream is a pilgrimage to Islay's Whisky Trail. The eight distilleries are Ardbeg, Bowmore, Bruichladdich, Bunnahabhain, Caol Ila, Kilchoman, Lagavulin and Laphroaig. The smokey character resulting from the use of peat fires to dry the malted barley, is a distinguishing characteristic of Islay whiskys, particularly Laphroaig, Lagavulin and Ardbeg. Known around the world, these products are celebrated on Islay during Fèis Ìle, as the Festival of Malt and Music is called, every year during the last week of May.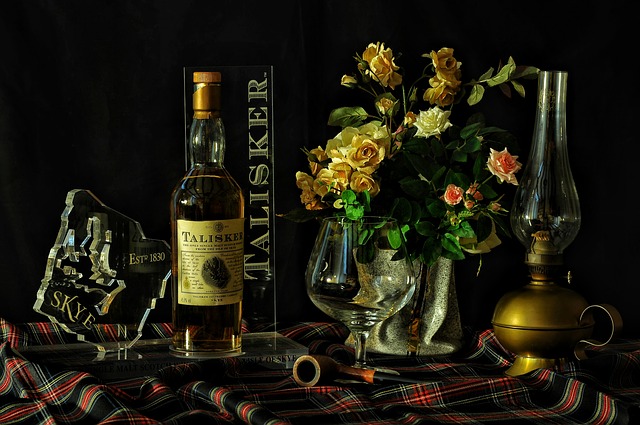 This months celebratory cocktail is the Clandestine Cocktail. After much experimentation and some outright failures, I came across something that is utterly fantastic. I ended up using two kinds of Scotch as I ran out of blended Scotch and had just purchased a nice bottle of 16 year Lagavulin. A little bit of the peaty flavor goes a long way, but I strongly recommend using it. But of course I'm sure the drink would still be great with just a blended Scotch.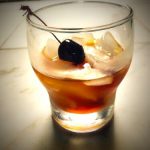 Clandestine Cocktail
1.5 oz. Blended Scotch
.5 oz. Islay peated Scotch such as Laphroaig or Lagavulin
1 oz. Carpano Antica Sweet Vermouth
.5 oz. Domaine de Canton Ginger Liqueur
dash Bitters such as Angostura
Stir all ingredients with ice, strain into ice filled glass and garnish with a cocktail cherry.