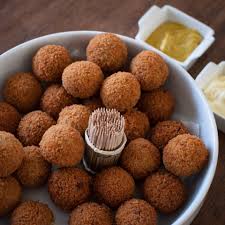 Dining ABC style.
Dining ABC style.
The ABC Islands count among the best places in the Caribbean for fine dining. At the many upscale resorts and in the restaurants of the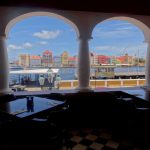 main cities, you are likely to find anything you might be looking for. But what about the traditional cuisine of the Netherlands Antilles? What can you find that is unique to the islands?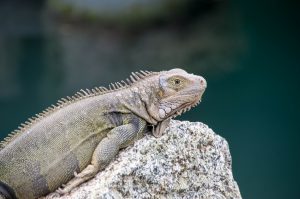 It seems that there are culinary adventures to be experienced. If the sight of a iguana or a cactus makes you hungry, then you might just be in the right place. Iguana stew, fried iguana and cactus soup or fried cactus are all likely to be found in the small eateries and restaurants.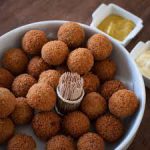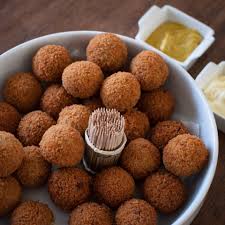 If that seems too adventurous, then go for what is acknowledged as the national dish, Keshi Yena, or stuffed cheese. The story is that this dish came into existence as a result of the frugality of the early inhabitants of the islands. Rather than discarding the leftover outer cheese rinds from wheels of Gouda cheese, which are rather tough and chewy, they stuffed them with a meat mixture and baked or steamed them. The dish became very popular and is still to be found on the menu where traditional cuisine is offered.

This photo of Soenchi's Aruban Cuisine is courtesy of TripAdvisor
Other dishes you will find include bitterballen, deep fried cheese balls- they DO seem to eat a lot of deep fried stuff around here, but these sound really good. Funchi, a cornmeal mush similar to polenta, bean or pumpkin fritters, pumpkin soup and various stews, including goat and iguana, round off the list. While in Aruba, don't miss your chance to try a local liquor called Coecoei. Red, and made with agave (and not exported), it is an ingredient in Aruba's famous Aruba Ariba cocktail.