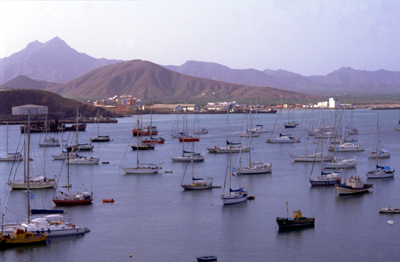 Atlantic Escape off the Coast of Africa – Cabo Verde
Atlantic Escape off the Coast of Africa – Cabo Verde
Our next destination is the island archipelago of Cabo Verde. Although historically known in English as Cape Verde, the island nation's government declared in 2013 that the Portuguese version of it's name, Cabo Verde would be used for all official purposes.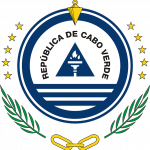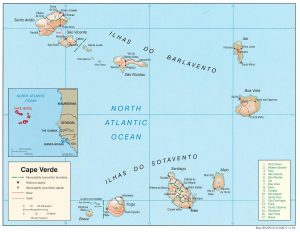 Located  in the central Atlantic  about 350 miles off the western coast of Africa, this island nation achieved independence from Portugal in 1975. It is one of the most highly developed countries in Africa in spite of a lack of natural resources. Portuguese is the official language, but  native forms of Creole are equally or more prominent.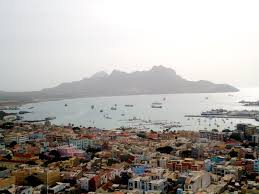 The archipelago is comprised of 10 volcanic islands, 9 of which are inhabited. The islands form a horseshoe-shaped arch and are divided into two groups, the Barlavento (windward) Islands and the Sotavento (leeward) Islands.
The terrain and climate are quite varied. Three of the islands, Sal, Bon Vista and Maio are flat and arid, while the other seven are mountainous and have a more humid rainforest-like climate in the higher regions.
Although most Atlantic hurricanes form near Cabo Verde, the archipelago has only been hit twice in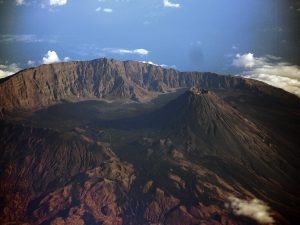 recorded history. First in 1892, then, last year (2015) the nation was put on hurricane watch for the first time ever by Hurricane Fred, which was the easternmost hurricane ever to form in the Atlantic. There were no deaths reported except at sea, and outside of the $1.1 million damage, the impact was mostly positive on the islands' agricultural situation, as there is a history of devastating drought.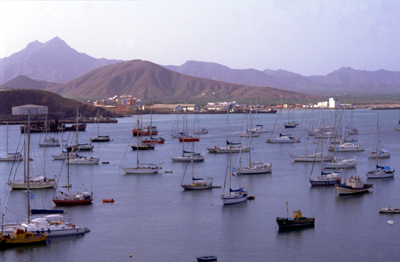 More notably, the active volcano and highest peak in the island nation, Pico do Fogo has erupted as recently as 1951, 1995 and 2014. Again, no deaths, but homes and villages were destroyed and thousands of people were evacuated.
There are, of course, positive and fascinating aspects to be explored, including the distinct and seductive sounds of the Morna, the islands' most popular music style, along with the Coladeira, Funaná and Batuque.
Join me as we explore the sights, sounds, history and culture of this remote island nation.