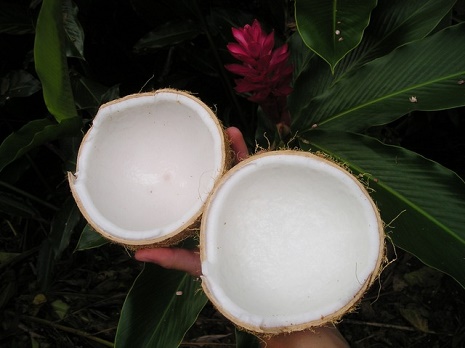 Eating and Drinking the Samoan Way-The Food and Drink of the Samoan Islands
Eating and Drinking the Samoan Way-The Food and Drink of the Samoan Islands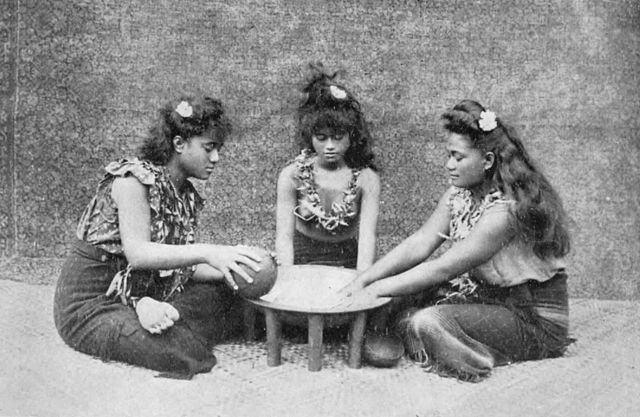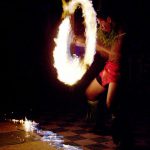 It's time to wrap up our exploration of the Samoan Islands with a look at the islands' traditional food and drink. First, we will start with some terms.
Fiafia is a word that means get-together or celebration. At many of the hotels, guests may participate in a fiafia night, which involves a large buffet of traditional foods followed by entertainment. Story telling, dancing in traditional costumes (may include fire knives!) and singing are all part of the evening that celebrates Samoan culture and Fa'a Samoa, or 'The Samoan Way'.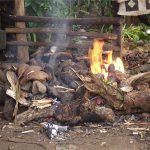 Umu is the word for the glowing hot lava rock ovens that traditional meals are prepared in. Usually a whole animal is roasted with coconut milk, green bananas and taro, which is all wrapped in banana leaves and/or coconut fronds and roasted directly on the coals. The umu is used for most celebrations, holiday meals and the traditional Sunday afternoon meal which extended families and friends share together in and around the fales, or large oval thatched structures with open walls, usually located at the village green, or center of town.
Kava is a drink made from the ground roots of a pepper plant. It has mild sedating properties and is consumed at important events and ceremonies.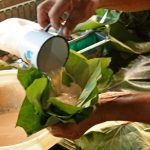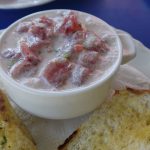 The cuisine of Samoa, which is generally not too heavily spiced, features coconut milk and cream, taro, bananas and breadfruit. Fish and seafood, such as crayfish, snapper, octopus and tuna, make up a large part of the diet. Pork, usually roasted whole in a umu oven, and chicken are the most common meats.
Some popular dishes include oka, which is raw fish marinated in coconut cream, lemon and onion, palusami or lu'au, which contains young taro leaves baked in coconut cream, sometimes adding chicken, fish or corned-beef, and supa sui, the Samoan version of chop suey.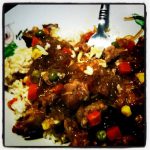 Restaurants in Samoa serve a variety of cuisines as well as many traditional dishes. Restaurants will also provide you with knives and forks, whereas many traditional Samoan foods are commonly eaten with your hands.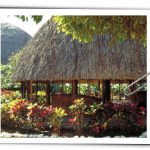 Other common drinks besides kava include niu, the juice of unripened coconuts, and one of the best beers in the Pacific region, Vailima.
And from everything I've been able to find out, Samoa cookies, such as the ones the girl scouts sell, did not originate in the Samoan islands. It is either a reference to the coconut, or another word like s'mores, which was already taken, that sounds like 'some more'.
This month's cocktail has little to do with the food or drink of Samoa. Instead, I wanted to do something using S.A.M.O.A. as an acronym. The first experiments were not that great, but the final result, a sort of variation on the Manhattan, is delicious.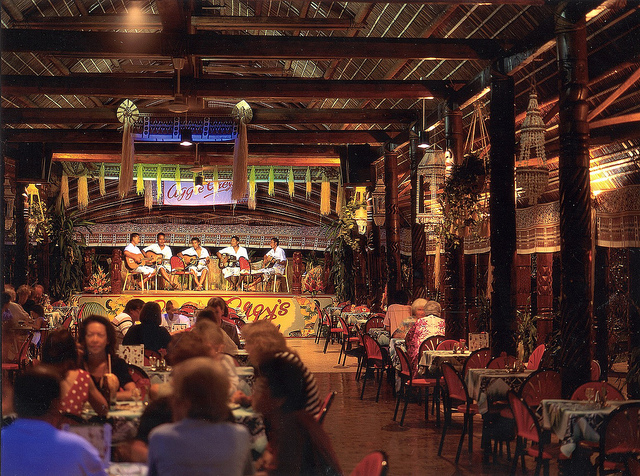 SAMOA cocktail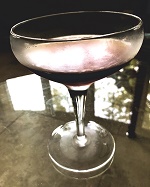 Scotch – 2 oz. blended
Averna Amaro- .5 oz.
Mezcal- 1 tsp.
Orange bitters – 2 dashes
Angostura bitters – 1 dash
Stir with ice and strain into a cocktail glass.
Save
Save
Save
Save
Save
Save
Save
Save